Expect lots of excitement at this year's festival. Live concerts, ice cream socials, ramen noodle cook-offs, and more. These events will be great places for filmmakers and moviegoers to discuss their films and anything else of interest. This list is growing, so check back soon for more details.

Ice Cream Social
I scream, you scream. We all scream for ice cream. Bargain Basement's famous ice cream social will be scoop after scoop of excitement. Gather in front of Ragtag on Friday around 9:30 for a few scoops to cool you down. But be quick, because it won't last long.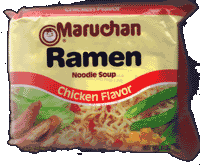 Ramen Noodle Cook-Off
Mama always said you need to eat a meal before your dessert, so gather at 7:30 on Friday for a huge meal of ramen noodles. The BBFF boys will be cooking your favorite bargain food and giving out bowls for free. Mmmm!.

More live music
At around seven on Saturday come around to the back alley of Ragtag and enjoy a live performance from a great local band. After their set, don't miss All the Wrong Places, a great feature film at 8 o'clock.

More parties!
More parties will be announced at the film festival. Be sure to see every screening to find out locations.